Municipalities want and have to reduce residual waste to less than 100 kg per person per year. To get there, proper separation of reusable raw materials is needed. Hard plastics are one of the waste streams separated at ROVA recycling centres, helping Van Werven shape the circular chain of supply, recycling and new applications for plastic products.
ROVA works for approximately 23 Dutch municipalities, servicing about 900,000 people. When it was founded, its main task was to ensure efficient management of municipal waste processing, but by now the company has started focusing on ambitious targets relating to raw-material circularity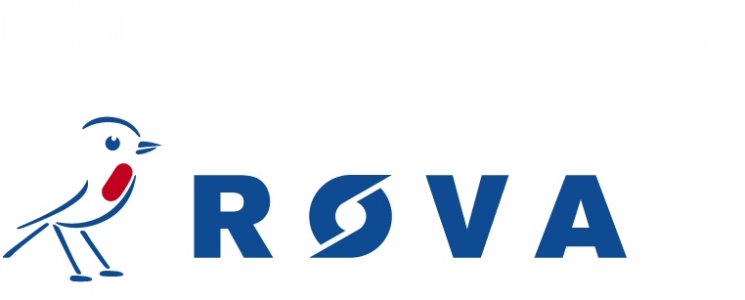 From clean streets to sustainable use of raw materials
"Traditionally, municipal waste collection was a public health and environmental hygiene topic," says Coert Peters, Administrative and Legal affairs manager at ROVA. "As such, we were responsible for the public environment (clean and safe living conditions, good sewers, good waste management). Today's challenges mostly concern the environment and careful handling of natural resources."
The National programme From Waste to Resource (Van Afval Naar Grondstof, VANG) has set a target of limiting residual waste to 100kg per person per year. "We've already reached this target in most municipalities. We're aiming for 30kg, or even 0kg, if at all possible."
The municipalities assess ROVA's performance according to three factors:
Contribution to residual waste reduction.
Service provided to inhabitants, keeping the streets clean.
Joint waste management - as is done by ROVA and the municipalities it works for - has to be cost effective.
Great successes in separate collection
So far, the utility company has been successful in realising that ambition. ROVA introduced DIFTAR, waste rate differentiation per household, which reduced the amount of residual waste produced by households by 25%. In 2009, they came up with reverse collection, whereby most separate waste streams are collected door-to-door and all residual waste has to be brought to a local central collection system. As early as 2014, all ROVA municipalities reached the VANG targets set for 2020: reusing 75% of all waste.
"We've been very successful in terms of waste collection", says managing director Victor van Dijk. Streams of organic waste, waste paper, glass and packaging are not only collected separately, but also reworked into new raw materials by other companies. "The latest challenge is to expand this process to more waste streams. In order to get there, we need the whole chain to contribute."
The entire chain, from waste to raw material
These chains look something like this. In order to make separate collection feasible, there have to be parties willing to purchase these separate streams, recycling them into raw materials suitable for high-quality applications. Ultimately, there also has to be a market for these recycled materials: producers who can work with recyclate instead of virgin raw materials.
"Van Werven is a great example. Through the years, they have managed to transform various streams of hard plastics into reusable raw materials, as well as creating a new market for recycled hard plastics. On the other hand, they have also contributed to the front-end of the process, ensuring an increase in separate collection at recycling centres such as ours.
ROVA also employs separate collection of hard plastics such as toys, garden furniture and plastic crates at various recycling centres. "We only have limited space to work with at our recycling centres. In addition to the regular streams of large household waste (wood, rubble, paper, glass, etc.), and waste streams that simply have to be handled, such as asbestos, we are seeing the introduction of new streams, such as mattresses and EPS. Every new container used to separate a stream has to prove its worth, and the value of hard plastics collection is becoming increasingly evident. Ultimately, it has to be worthwhile for the recycling centre to make an effort to collect a waste stream separately.
A solution for hard plastics, but none for diapers
It's early days in terms of valuable waste transformation, Van Dijk believes. "Take plastic film packaging, for example, which has turned out to be very difficult to recycle at sufficiently high quality levels. Even with textiles, which we have been collecting separately for a long time, there's still a lot of progress to be made. We also haven't found a good solution for diapers yet, either."
Generally speaking, there is still a lot of room for innovation in the recycling industry. Van Dijk: "There are a lot of obstacles for waste streams that don't have a market yet. However, it's important that you don't give up after a number of setbacks simply because there isn't a market yet. We really appreciate what Van Werven has done in that respect. It requires significant perseverance and a robust long-term vision to launch a whole new chain, such as hard plastics, but they've succeeded. Many companies investing in innovations and new recycling chains quit too soon.
The Hague
Van Werven couldn't have done this alone, though, and the cooperation between both parties has been mutually beneficial. Both companies have made their voices heard in the Hague and Brussels: "We're telling the industry to start making products that can be reintroduced into the circle at a later stage." In addition, both companies advocate regulations or incentives for the use of recyclate in new plastic products.